January 22, 2016, Essex Region Conservation Authority
Presentation of 2015 Conservation Award Winners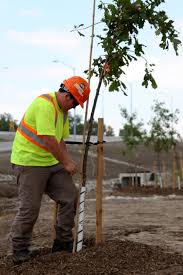 The Rt. Hon. Herb Gray Parkway set precedents in many ways: the project scope, the multiple levels of environmental issues that needed to be addressed, and the creative solutions that were implemented to ensure that this massive project benefited the overall environmental sustainability of our region.
An ecosystem approach was taken for the planning of all ecological work including fisheries and wetland compensation, species at risk mitigation and landscaping. The Parkway's green space supports a native Carolinian landscape that features Tallgrass Prairie and Oak Savannah, and significant effort was focused on ensuring environmental compatibility with the Ojibway Prairie Complex, which is unique in Canada. Beyond the limits of the Parkway, habitat was also restored to provide new and higher quality habitat for several species at risk.
To achieve the project's many successes, a thoughtful and collaborative approach amongst many partners and agencies was implemented, with extensive input gathered. Traditional knowledge and respect for Tallgrass Prairie was integrated into the project through the
involvement of Walpole Island First Nation. Within the Parkway footprint, over 120 hectares of green space was created. Outside the corridor, an additional 60 hectares of land, including wetland areas and actively managed species-at-risk habitat, are being preserved.
Prior to the start of construction, all plant and snake species at risk were relocated from the Parkway corridor to protected restoration areas. In addition, new methods and approaches to dealing with species at risk, which have applications beyond the Parkway, were developed as a result of this project.
The unique ecological features of the Parkway's restoration areas provided an opportunity for researchers to study and collect data related to Tallgrass Prairie habitat and wildlife.
Consideration was also given to ensuring a broader community benefit with the addition of 28 kilometres of trails. This trail system allows people to connect with nature and also provides safe access to active transportation. As well, an active and extensive management plan is in place to ensure the long term sustainability and diversity of all that has been created.